Now that you might have completed designing your brand identity, let's see how many additional things you can try with PhotoADKing. Initially, I am always suggesting to the people who designed a brand identification, to buy their brand domain for the online site. Thus, if your beauty salon brand is named "Krisha's Glam Station" you should get your website krishasglamstation.com or glamstation.com something virtually identical should the site is already documented by another company. It's important to take action and create your own website for your brand.
Secondly, you must know that social media is a great promotional channel. Create your own Facebook Page, your own Instagram account (make sure it's a business account), Twitter, YouTube channel, and all the other social media platforms you will use to promote your business so you can connect with your audience.
Thirdly, create all the materials you might think you will need for your business promotion. Create business cards, flyers, logos, and banner images it will help you in building your brand.
If you are starting your new company or you are already having a business, creating a brand identity is a must for every business. Our simple ideas will guide you in your salon rebranding. Every business needs a visual identity and branding strategy starts with this.
Design your logo for brand identity
The creative logo plays a major part in branding because Logo is a silent ambassador of your brand. While you are working on your brand identity, ignoring the logo would be your biggest mistake.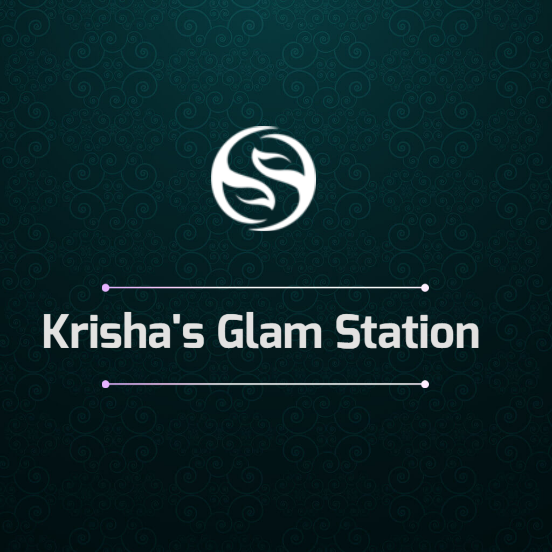 Business cards
It is possible that you'll attend future events, and connect with other people so it might be a remarkable method for you to handle your business card. Create your first visiting card and ensure that whenever you get out of your house, out of your workplace, or receive an inquiry, you have got some business cards with you.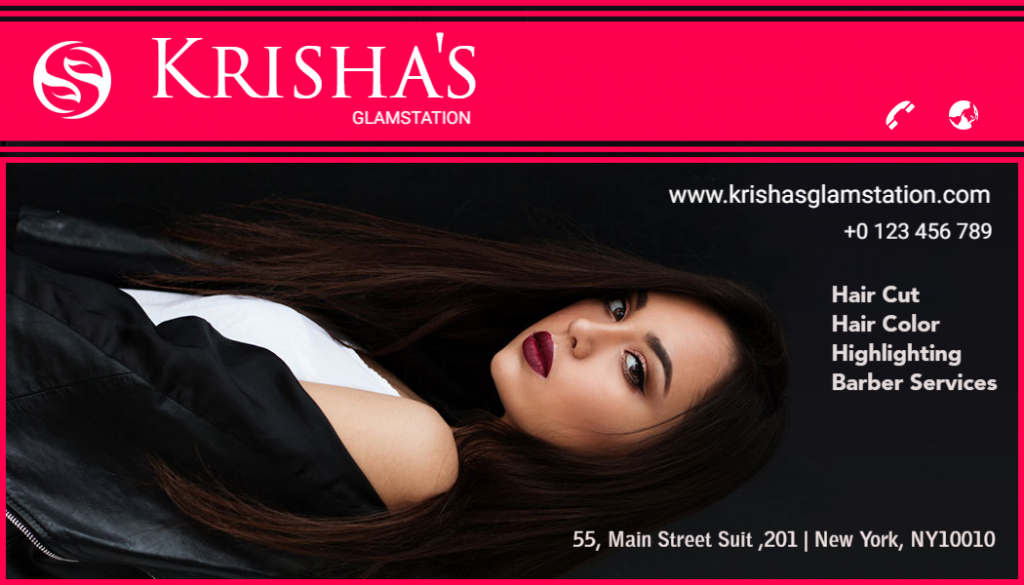 Choose the best flyer templates for salon business.
The owner of Krisha'sGlamStation used PhotoADKing to create outstanding business flyers for the salon. She used PhotoADKing to create a promotional advertisement template that helps in attracting new customers and building her business. Easy to create high-quality flyers and professional advertisement materials, she also lifted her business profile to the next level. Krisha credits PhotoADKing's templates are helping her to achieve important goals of her branding.
What Salon Owner loves most about PhotoADKing is the lesser prices and beautiful templates with 3D text and 3D Shapes. You're able to create an idea that comes to your mind at a very low price as compared to any other online graphic design software. You can download a High-quality salon flyer or you can share your salon flyer directly to your social media pages.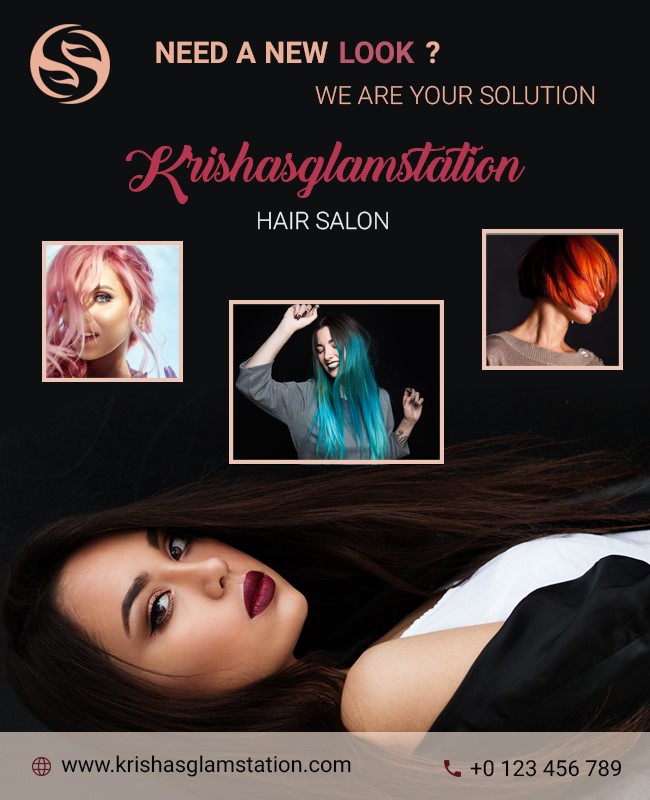 Make outstanding social media post for salon branding
Are you looking for social media promotion for your beauty or hair salon? Or need a boost for attracting more customers?
PhotoADKing is the best place to make outstanding social media post for your beauty or salon business. Social media channels are a great platform to engage with your customers and spread more awareness about your salon services and create a brand image among all customers.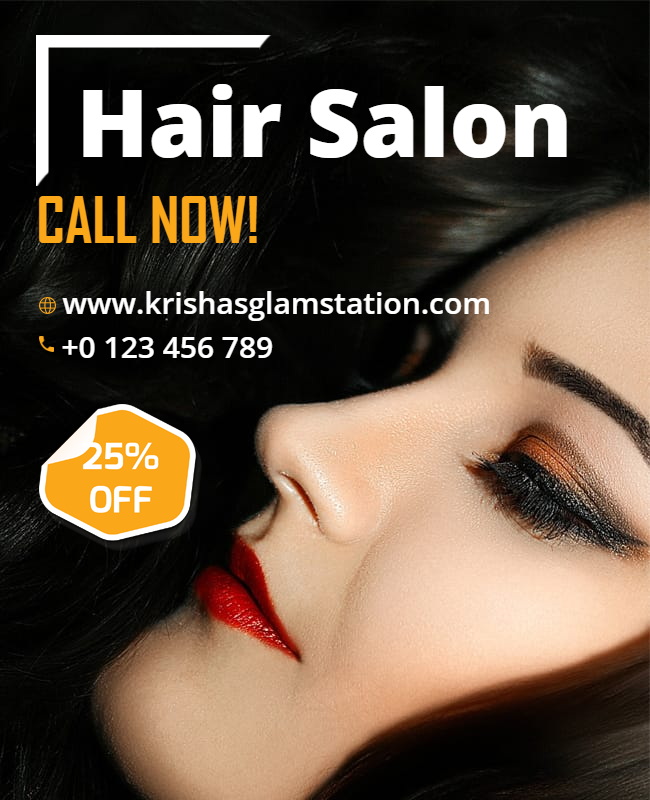 We also have a complete guide of effective tips to create banner Ads to check out. And do not forget to comment below if this article helps you with your business.