Housewarmings are always a cause for celebration, whether you're moving into a new home or you've already moved and want to throw a party. One thing is clear, no matter what your reason is, you want to celebrate it with your family and friends. Nonetheless, what's the best way to invite them and let them know about your new home?
If you could relive this special moment with people who join you, how would you like it to be celebrated? Thankfully, if you're wondering the same thing right now then you've come to the right place. If you're planning a housewarming party for your new home, the first thing you should do is send out a housewarming invitation. Take advantage of these housewarming invitation ideas to create housewarming invitations that will not only help you throw a successful housewarming party but will also help you make it online without a hitch:
Table of Content
1. Who Can Use a Housewarming Invitation?
Those Who Moving to a New Home
Event Planners
Those Who Moving to a New Home
Housewarming invitations are obvious for people who are shifting or have already moved into new houses. Therefore, people should create housewarming invitations that make people want to attend the event.
Event Planners
Many new homeowners hire event planners for their upcoming housewarming parties. Therefore, event planners often use housewarming invitations as a part of their housewarming party planning.
2. Why You Should Create a Housewarming Invitation?
To Invite People to Housewarming Parties
People Get Aware of Your Special Occasion
They Are Your First Impressions
To Invite People to Housewarming Parties
Whether you're planning a small or huge housewarming party, sharing invitations with your guests should be your first priority. As a result, people are more likely to acknowledge the significance of your special day.
People Get Aware of Your Special Occasion
It is convenient to send housewarming invitations in advance so that people can make plans to attend your event in advance. It is this way that housewarming invitations will make it easier for your guests to pay attention.
They Are Your First Impressions
When planning a housewarming party, the invitation you send is the very first thing people will see. If you design it in a way they've never seen before, then yes, they're the first impression you make. Be sure to send your guests creative pieces that will make them envious of your upcoming event.
3. What Should You Include in a Housewarming Invitation?
Mention Your Special Event
Add Messages and Wordings
Color and Themes
Include Images of Your New Home
Date, Timing, and Location
Mention Your Special Event
You must mention your special event at the top of the housewarming invitation. A good place to start is with a greeting such as "We'd like to invite you to our new house", "Home Sweet Home", "Housewarming Ceremony", etc. Also, you can add some creativity to it if you wish. As an example, you might mention "Welcome to our new nest".
Add Messages and Wordings
The process of moving to a new place from an old one is an important part of one's life. It is exciting to start a new life in a new place, with new hopes, new opportunities, and new experiences. It is therefore immensely fulfilling to share this wonderful news with people, and expressing this in your housewarming invitation is essential. Let's take a look at some beautiful wording examples to make your invitation even more beautiful:
Color and Themes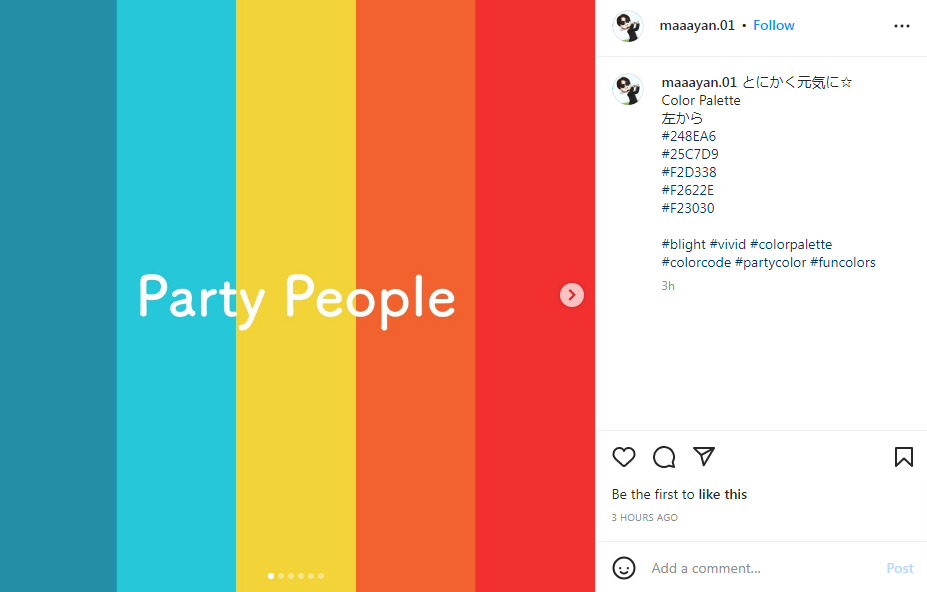 The best colors for housewarming invitations are pastel colors or bright colors as they create a feeling of happiness, refreshment, and excitement. When choosing a theme for a housewarming invitation, floral and minimal white themes are good options.
Include Images of Your New Home
It is also a good idea to add images or glimpses of your new house to stimulate curiosity among your guests. By featuring images on your housewarming invitation, not only will your invitation be more exciting, but it will also be more memorable.
Date, Timing, and Location
Mentioning the date, time and location is a must as guests can plan their other activities in advance to attend your housewarming party.
4. Where You Can Share Your Housewarming Invitation?
Post Through Mailbox
Social Media Platforms
Email
Before we discuss how to create an online housewarming invitation, let's talk about where to share it:
Post Through Mailbox
You can share invitations with friends and family by dropping your invitations off in a mailbox that will never go out of style. It's important to send your family a housewarming invitation this way so they can feel your love and the importance you give them.
Social Media Platforms
Now that social media is in trend, it's important to share your housewarming invitations on your social media platforms to keep people informed.
Email
Nowadays, we live in a world dominated by the internet, so it's crucial to send housewarming invitations via email. Consider this approach when you're sending invitations online because this is a unique approach.
5. How to Make a Housewarming Invitation?
PhotoADKing offers an easy-to-use editor that makes your every design experience smooth and quick. Let's take a look at how to create housewarming invitations online in just a few minutes before you get started:
Steps to follow:
Sign up or log in to PhotoADKing.
Enter 'Housewarming Invitation' into the search bar.
Select the template of your choice and click on it.
Start editing your template using an editor.
Once finished, save and download your template.
Share your creativity on your social media platforms.
6. Housewarming invitation examples
Now that you have learned how to create an invitation for a housewarming, let's see some inspiring housewarming invitation ideas:
Housewarming Party Invitation
Moved to New House Invitation
Farm-to-Table Dinner Invitation
Home Sweet Home Invitation
Illustration Housewarming Invitation
Floral White Housewarming Invitation
Housewarming Ceremony Invitation
Housewarming Celebration Invitation
Royal-themed Housewarming Party Invitation
White Basic Housewarming Invitation
In order to make the most out of these housewarming invitation ideas, you must get started as soon as possible once you have gained an understanding of them. The easy-to-use editor of PhotoADKing makes editing a breeze as it allows you to design in a few clicks according to your specifications. So, what are you waiting for? Use these housewarming invitation ideas to grab the opportunity!
Also read: Example of Open House Invitation