Are you looking for the best graduation party invitation ideas for the party? if yes, then you are at the right destination.
For students in high school and college, graduation is essential. Additionally, the graduation party is a very special occasion in everyone's life, so if you choose to celebrate the event, you must make the perfect invitation for your loved ones.
You may discover a lot of graduation party invitation design ideas online, but it can be difficult to come up with something original and creative.
But don't worry; we are here to fix all your problems by offering the top 10 greatest graduation party invitation designs.
But wait,
We need to discuss some frequent questions that come to your mind so when you design a graduation party invitation to help you build a better invitation for your party.
Table of Content
1. Who Should Invite to a Graduation Party?
We need to know who we are inviting so we can figure out how many invitations to create out.
Family
The Graduate's Friends
Teachers
Neighbors
Motivational Speaker
Mentor
Family
At your graduation party, inviting close relatives and family is more happy and respectful because they will bless you and offer advice for your future goals.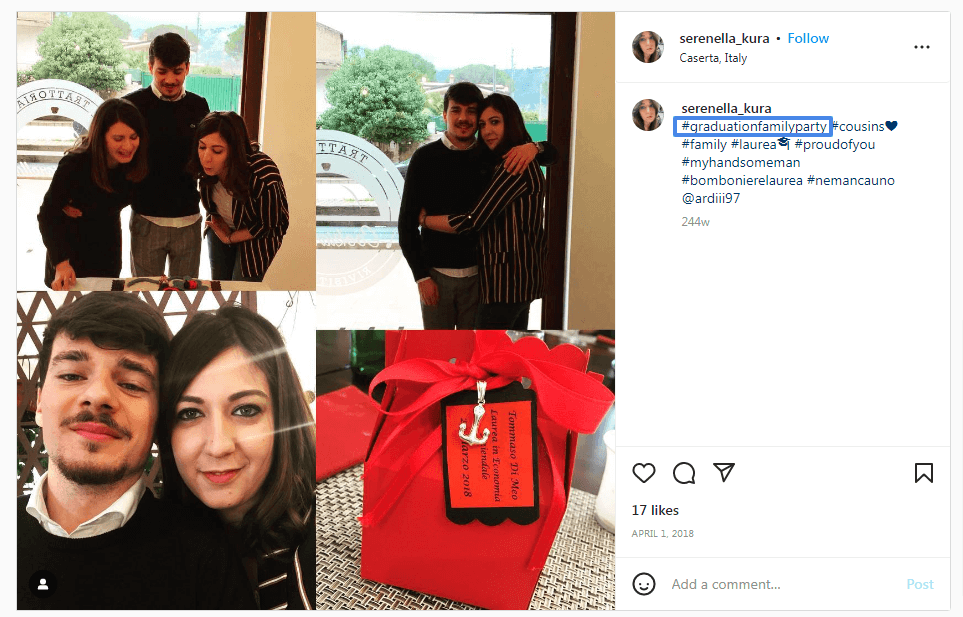 The Graduate's Friends
It's time to celebrate graduation, the finish of a significant journey through high school or college, and the start of a new stage of life. So, we should invite a graduate friend to a party at our house to celebrate the occasion and memories of high school/college day.
Teachers
It is always very courteous to invite your teachers to celebrate your success because they guide you in future efforts.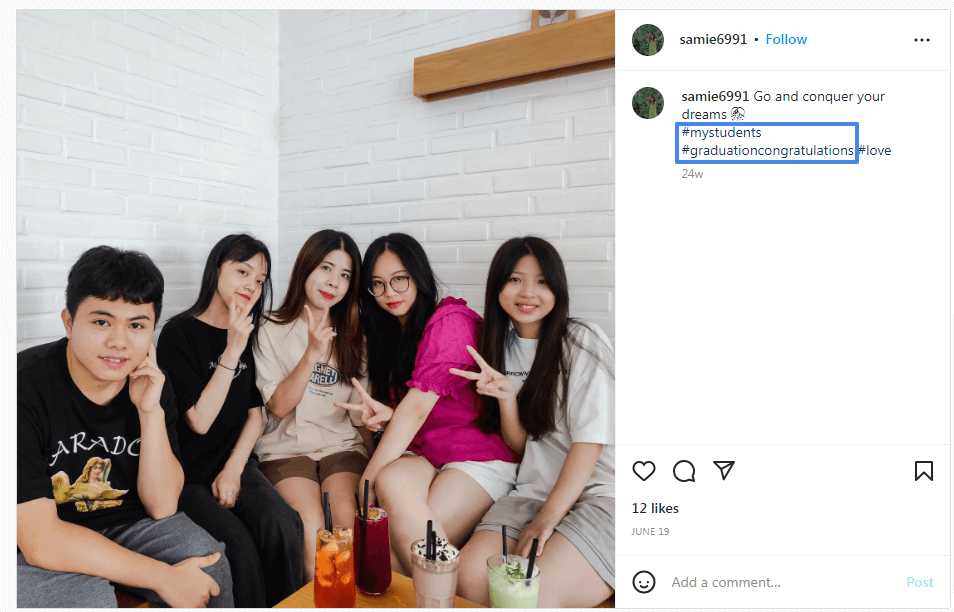 Neighbors
Inviting your neighbors to your graduation party is always a pleasure because is an opportunity to share the joy of your achievements with neighbors.
Motivational Speaker
It is crucial to invite a motivational speaker to your graduation party because speakers encourage and inspire listeners to discover their life's purpose, which helps them succeed in life.
Mentor
It is essential to invite a mentor to your graduation party because a mentor is someone who has had the same experience as you, who has been there before, who knows the answers to your questions, who has been through the same thing, and who has come out stronger for it.
A mentor is someone who can help you make memories, who can help you understand your life, can help you know what is important in life.
2. Why is it Important to Send a Graduation Invitation?
Graduation is a special time for students, and the event is typically celebrated with a graduation invitation because this card can be a reminder of how far the graduate has come and a way to celebrate the new beginning. It is a sign of their achievements and the beginning of their future.
To Congratulate
Inform in Advance
To Congratulate
Graduation invitations are a way for family and friends to congratulate the graduate on their success and give them a chance to wish them well in their future efforts.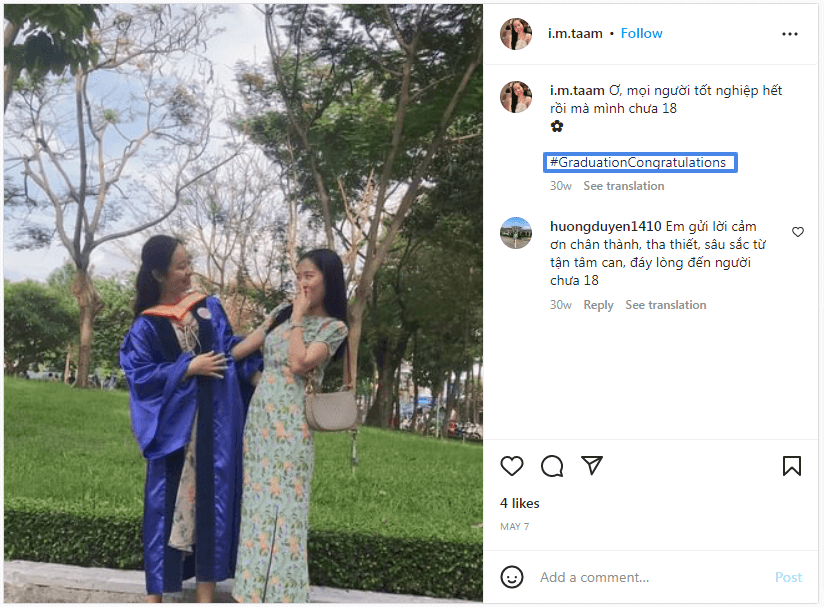 Inform in Advance
With the help of an invitation, you can inform your guest in advance so, they have time to respond to your invitation.
3. What Should Be Written on an Invitation to a Graduation Party?
Make sure your invites are simple and easy to read so that your guests can accept them and your party may be a success.
Identify a Photo With a Name
Name of High School/college/university
Graduation Year
Time, Date, Location of Ceremony or Grad Party
RSVP Instructions
Identify a Photo With a Name
Adding a name and photo to your invitation is essential because it is much easier for your guests to recognize you.
Name of High School/college/university
Your invitation should include the name of your high school/college/university because this shows your school's pride and acknowledges the hard work your kids have put into their studies.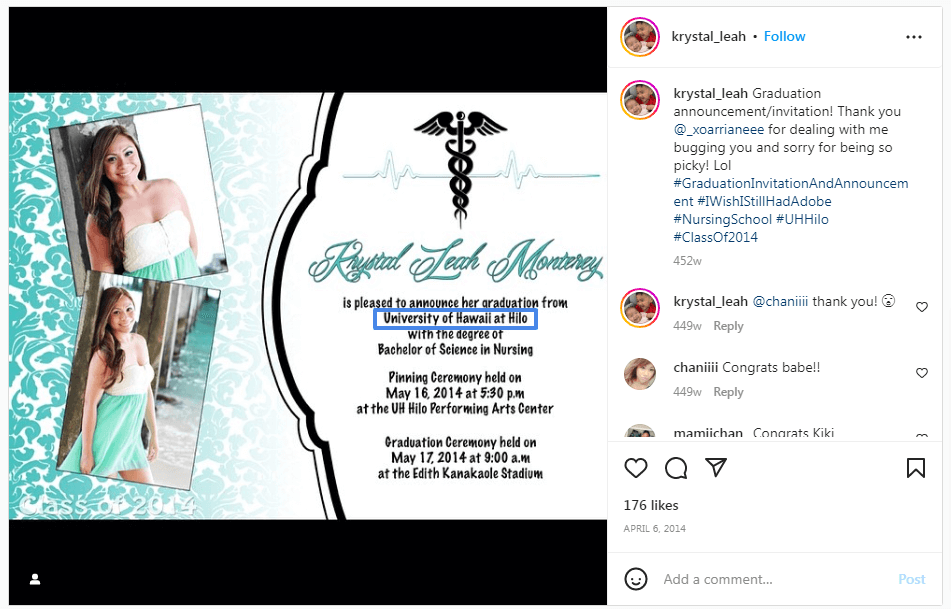 Graduation Year
Include your graduation year on your invitation because It will be much easier for you to identify your graduation year.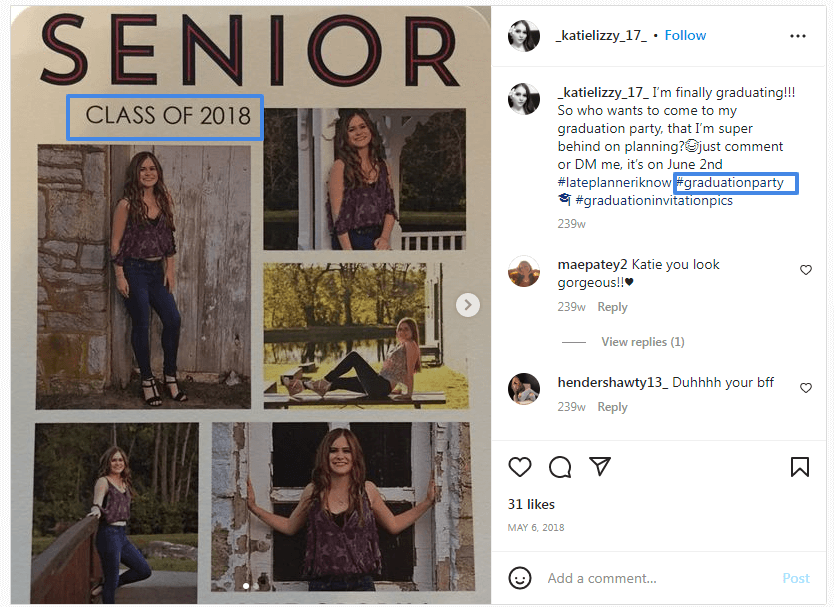 Time, Date, Location of Ceremony or Grad Party
It is crucial to write down all of these details because it ensures that our guests know the party's location, time, and date.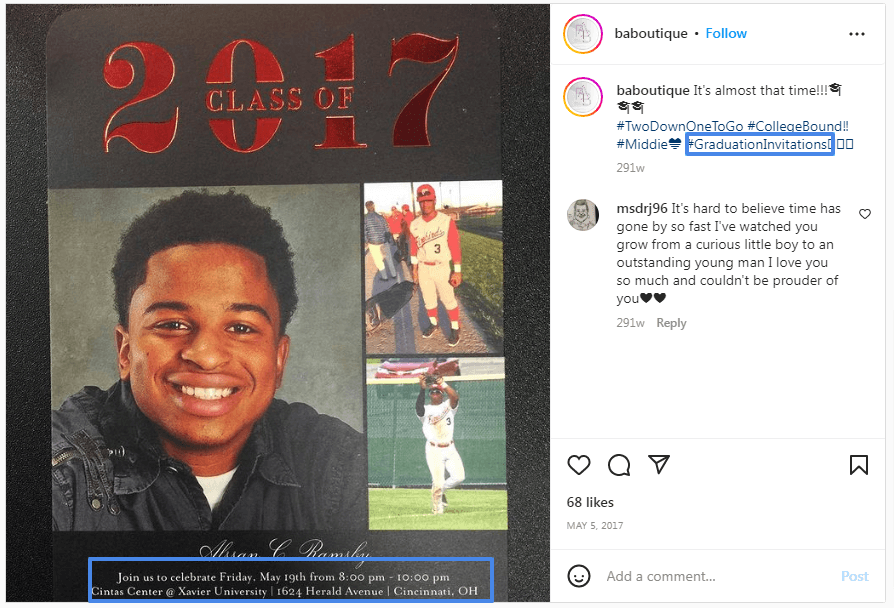 RSVP Instructions
It's important to include an RSVP with your invitation so it confirms the number of attendees who will be attending your party.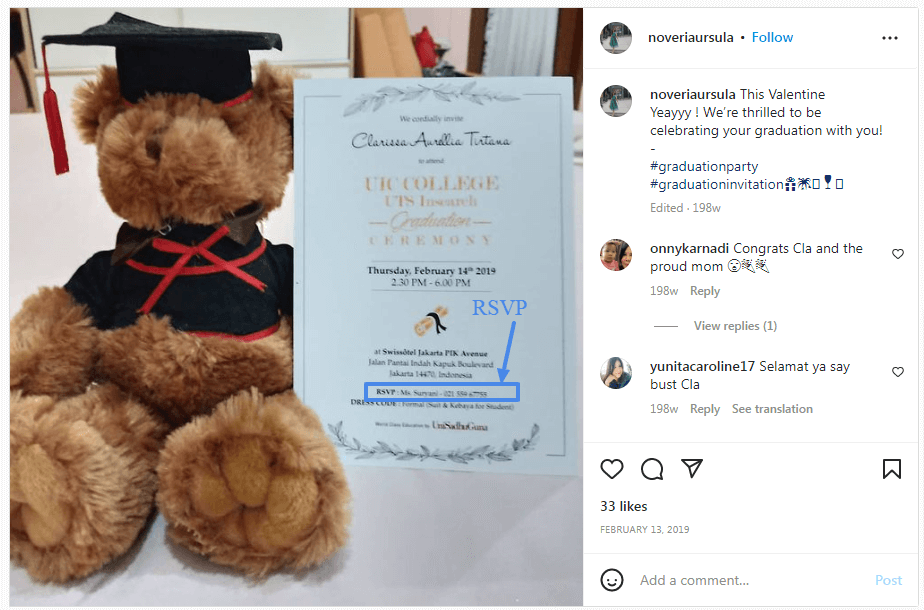 4. How do you Make a Graduation Party Invitation?
Watch the video above to learn how to create graduation party invitation templates, then begin editing as soon as you feel confident doing so. Now, you can create the ideal graduation party invitation templates without needing to be a skilled graphic designer because PhotoADKing helps you.
Steps:
Sign up or Log in to PhotoADKing.
Search for the "Graduation party invitation" or select a template page.
Choose a Graduation party invitation template as per your choice.
Edit the Graduation party invitation templates as per your needs.
After finishing, save or download your design.
Share it on your social media platforms group.
5. 10 Lists of Graduation Party Invitation Ideas
Here are some creative graduation party invitation examples to make you stand out because they aid in producing a truly unique design.
Cool Lighting Pattern Graduation Party Invitation Theme
Painterly Pattern Graduation Party Invitation Theme
Evergreen Graduation Party Invitation Theme
Light & Simple Graduation Party Invitation Theme
Red With a White Star Graduation Party Invitation Theme
Modern Graduation Party Invitation Theme
Golden Spark Graduation Party Invitation Theme
Abstract Pattern Graduation Party Invitation Theme
Simple Graduation Party Invitation Theme
Minimalist Graduation Party Invitation Theme
Last Words
You can get the best graduation party invitation ideas, so applying them will make your celebration stand out. By offering graphic design templates, PhotoADKing offers business owners a marketing solution. Graphic design templates are available, including graduation invitation templates and if you need more templates you can check out the PhotoADKing site.